FRAUD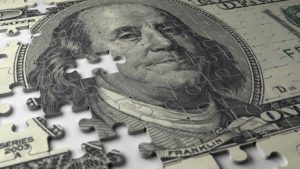 There are many ways an employee, business partner or even a total stranger can perpetrate fraud. Fraud takes many forms including corporate fraud, embezzlement, computer fraud, internet fraud and mail fraud. Proving that someone has committed a fraudulent act can be difficult and can involve extensive surveillance, documentation and investigation. Let Focus Investigations help you uncover fraud and provide the intelligence you need to put a stop to it.
If you suspect someone of fraud, you must act quickly, or you may not be able to prove his or her dishonest behavior until it has had a catastrophic effect on your finances or your good name. Focus Investigations, provides professional fraud investigation services including surveillance, computer forensics, background checks and other tactics to uncover any fraudulent acts that could be putting you at risk. We also understand that proving intent in the case of fraud is essential in order to pursue legal action, and we take great care to collect and preserve evidence to that end.
Corporate Fraud
Whether it's an employee taking money out of the till or an executive embezzling profits, corporate fraud can eat away your profits an put your business in danger of closing. Focus Investigations, uses advanced investigative techniques, electronic evidence recovery and a confidential review of your financial documents to determine whether or not fraud is occurring and to give you actionable information to help you stop fraud and prevent it in the future. If we discover fraud we will provide reports and expert witness testimony to substantiate our findings and help you protect your assets.
Insurance Fraud
If you suspect a false claim has been filed, Focus Investigations, can help you seek justice. With expertise that spans auto accident reconstruction to workers' compensation investigation; we have the experience and knowledge to uncover insurance fraud in all its forms. If you suspect that a false claim has been filed, contact us immediately for help exposing the fraud and the evidence to reclaim your funds.