BACKGROUND CHECKS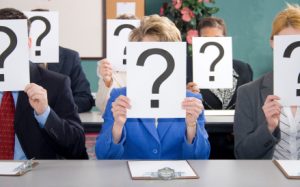 A background check can be one of the most important acts of due diligence you perform. Whether you are evaluating a possible business partner , screening tenants for rental property or ensuring that your mother's caregiver doesn't have a history of elder abuse; a background check enables you to make an informed decision and set your mind at ease.
Business
Are you looking to make a business deal, hire a contractor or acquire another business? If any of the key players in your business deal have a criminal past or other skeletons in the closet, it can come back to haunt your bottom line. Let Focus Investigations, LLC provide an extensive background check to help you make the right decisions for your company.
Business Partner Evaluation
When you enter into a business partnership, you are putting your future equally into the hands of your partner. Knowing that your partner has the financial and professional history to make him or her trustworthy to share this business commitment is crucial. Focus Investigations, LLC can provide you the knowledge you need to enter into a partnership with peace of mind.
Employee
53% of people lie on their résumé in some way, according to research from the Society for Human Resource Managers. Once hired, you will trust these people with your confidential information, business secrets and client relationships – finding the lies on their résumé can save your business. Focus Investigations, LLC can help you uncover everything from the little white lies to the major deceptions on your prospective employee's résumés to ensure that you are making the best personnel decisions.
Personal
Many people don't consider getting a background check when selecting a nanny or caregiver for an aging parent or leasing to a tenant. The reality is you are entrusting these people with the safety of your loved ones, and a background check is absolutely necessary to validate their qualifications and history. If you are using domestic help, a nanny or a caregiver, you need to contact Focus Investigations, LLC today to ensure your family's safety.
Domestic Help
Do you have someone coming in to clean your home when you are away? What if this person has a criminal history that they did not disclose on their application? You are opening yourself up to the possibility of theft or other illegal activities in your home. Focus Investigations, llc will perform a background check on potential or current domestic help to help you protect your home and family.
Caregivers and Nursing Homes
It can be nearly impossible to monitor the care of your aging parents, grandparents and ill family members 24 hours, 7 days a week. With the rampant reports of elder abuse and neglect, you want to ensure your family members are in the best hands. Focus Investigations, llc will perform a background check and ensure that your loved one will be safe and well cared for.
Nanny's and 3rd Party Child Care Providers
Leaving your children in the hands of a nanny or childcare provider can be difficult to say the least. Without a detailed background check, you can't be sure the childcare professional has no history of harming or neglecting children. Before you hire an in-home or 3rd party childcare professional, protect your children by contacting Focus Investigations, LLC to get a detailed background check.
Contact us to protect your home and family with a background check.